Last Tuesday I went to Walibi World with my sister, her boyfriend, my niece, her boyfriend and a friend of us all. Walibi World is a park with a lot of rollercoasters and some other attractions. It was a lot of fun! And because it was a long day and I had to drive the whole way back home, I wore a simple but nice outfit.
I'm wearing a black H&M blazer, a cream Vero Moda oversized top (with a zip in the back), my favorite jeans from Hugo Boss, my very comfortable Sacha booties and my brand new bag from Gran Canaria (it's from a Spanish brand called Eferri). I'm fifth one by the way.
Some photo's of the day: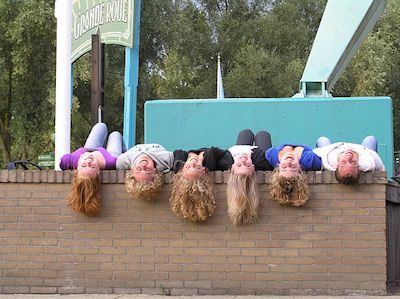 We had a lot of fun as you can see!